Low Price Guarantee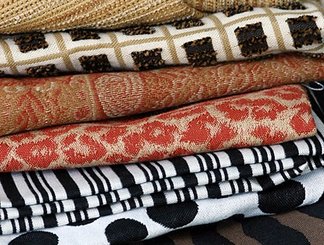 As a major distributor of quality outdoor fabrics, Outdoor Fabric Source takes great pride in the low prices and great values we offer to all of our contract commercial designers and residential customers. We work very hard to ensure that our outdoor fabric selection, availability, reliable delivery, and superior customer experience work together to create a great online shopping experience - all making your fabric project easier. We also want our customers to feel confident that Outdoor Fabric Source consistently offers the greatest savings while still providing quality fabrics that last. For this reason, we offer our unprecedented Low Price Guarantee. If you find the identical outdoor fabric you are interested in elsewhere for a lower total price (fabric price per yard plus shipping and handling fee), we will match the total price + give you an additional 5% off. (clearance, sale or promotional prices not included.)
You are eligible for a price-match plus an additional 5% off, your request must meet the following conditions:
Comparisons MUST include the fabric cost per yard plus shipping & handling charges when calculating the competitor's total price.
Our Low Price Guarantee applies only to distributors or manufacturers that have the identical fabric (identical = manufacturer's SKU#, description, and grade (furniture or awning) rating) and the fabric per yard is priced accurately.
Total price match plus an additional 5% off requests must be submitted via phone or email before purchasing from Outdoor Fabric Source. One of our customer service specialist will provide you a discount code for your purchase once approved.
Please be aware that Outdoor Fabric Source only sells quality named brand outdoor fabrics that carry warranties that will last in all types of weather. We do not accept price match for re-manufactured, re-furbished or residential grade fabrics (example: there are multiple "knock-offs" of Sunbrella fabric that is made in China that is simply a polyester grade fabric with a water-resistent coating).

To request a total-price match and the additional bonus of 5% off of your purchase, simply provide the competitor's total price information (price + shipping (if any) + handling charges (if any)), with the fabric SKU#, the stated fabric grade, and a brief description of the outdoor fabric to our friendly customer service specialist by filling out our quick and easy Contact Us Form.

We look forward to surpassing your expectations!

Sincerely,

OFS Customer Service Specialist Team - - Attn: Total Price Match Request